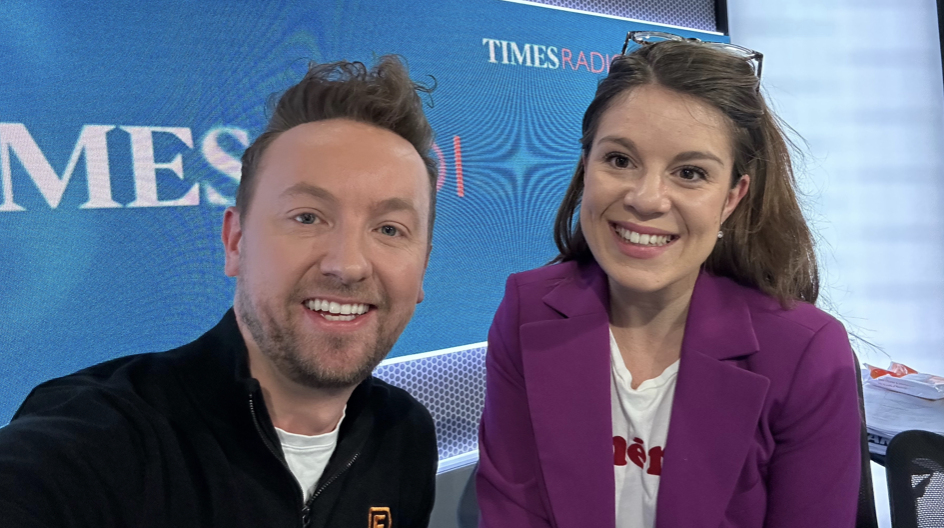 Today, I had a super early start for my appearance on Times Radio with Rosie Wright at 5am. Although the tube strike had ended, the lingering impact meant there were still no trains available, adding an extra challenge to my early morning journey. But as I navigated my way to the studio, I couldn't help but think that my temporary inconvenience pales in comparison to the extraordinary challenges and pressures faced by the people turning to Debt Free Advice due to the cost-of-living crisis.
We have witnessed a heartbreaking increase in inquiries from our "COVID heroes" – the nurses, doctors, teachers, and supermarket workers who have been tirelessly working throughout the pandemic. These hardworking individuals are often clocking in 40, 50, or even 60+ hours a week, and yet, they still find themselves struggling to make ends meet. In some cases, they even need to be referred to a food bank for help. As I prepared for my interview, I couldn't shake the thought that it's more important than ever to shed light on the struggles faced by these everyday heroes and the many others impacted by the current crisis.
During my interview, I discussed the impact of the recent budget on those with the lowest incomes, energy prices, and childcare, and how these issues relate to Debt Free Advice's work. I also touched upon what more the government could do to support the people who turn to our services.
The cost-of-living crisis has hit working families hard, with gas and electricity arrears increasing and a staggering 22% of new cases to Debt Free Advice in need of a food bank. The recent budget measures, like childcare expansion and increased Universal Credit cap for childcare costs, are positive steps but are being implemented too slowly to make an immediate difference.
Energy prices remain a pressing concern, and while we welcome the government's decision to maintain the Energy Price Guarantee at £2,500 a year for three months, the Energy Bills Support Scheme (EBSS) is ending in April. This means households will lose £66/month in bill support, and we're concerned about the number of people who will struggle with energy costs as a result.
Childcare support expansion is another welcome move, but the rollout isn't happening fast enough for families in need of help now. In a blog this week by Toynbee Hall, titled "The Parent Trap: How childcare costs are just one piece of the puzzle for low-income households," they discuss the necessity of affordable adult education, investment in well-paying jobs, and additional support for private renters. The blog highlights that while the new childcare measures are essential, they won't be implemented until April 2024, and other factors also need addressing for parents to escape the poverty trap.
To further support those struggling, the government could reinstate or extend financial support for energy bills, increase access to affordable credit, expand free debt advice services, strengthen social security safety nets, tackle the root causes of poverty, and improve and simplify the benefits system.
Ultimately, the government has taken some steps to address the cost-of-living crisis and support those on the lowest incomes. However, there is still much more work to be done to ensure that everyone, including our hardworking 'COVID heroes,' can make ends meet and live without the constant worry of financial hardship. At Debt Free Advice, we'll continue to offer guidance, support, and advocacy for those struggling with debt, while also pushing for systemic changes that can make a real difference in people's lives. The cost-of-living crisis is an issue that affects us all, and it's vital that we work together to find lasting solutions.
If you're worried about your personal finances and need free, impartial support, don't hesitate to contact Debt Free Advice at 0800 808 5700 or visit www.debtfreeadvice.com. Our team of experts is available from 8am to 8pm, 7 days a week, ready to help you navigate your financial challenges and work towards a brighter future.