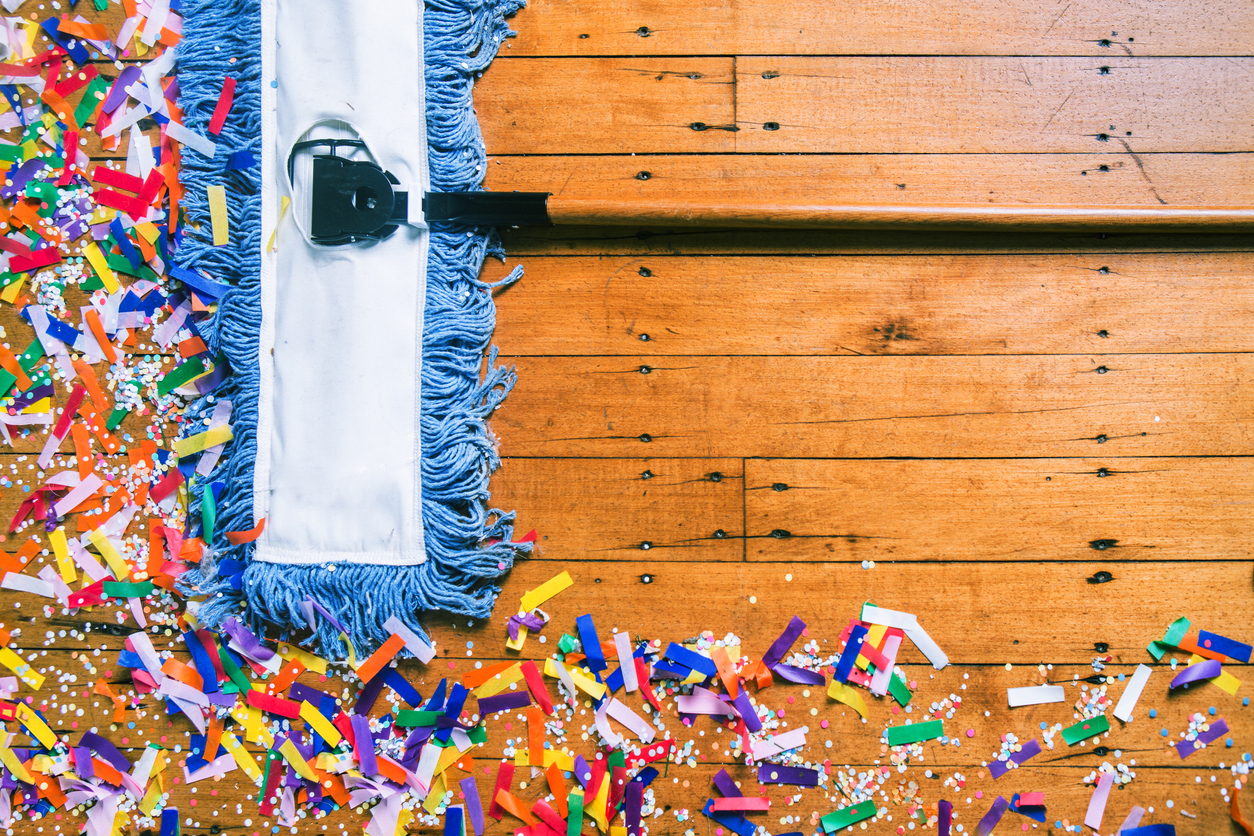 June marks Pride Month, a month of celebration and education for members of the LGBTQIA+ community and their allies across the globe.
This month also makes me more conscious of my own identity as a gay man - I know that for me, being able to be my true authentic self, at home and work, enriches my life - both culturally and socially.
However, whilst there's much to celebrate, when the confetti settles and the glitter fades there's a lot to reflect on as well. In a survey by Experian, 62% of LGBTQIA+ respondents said they had experienced financial problems because of their gender identity or sexual orientation. Challenges they faced included housing discrimination, wage discrimination, lack of career advancement as well as the unmanageable debt with which they hadn't felt comfortable seeking help.
How does discrimination impact LGBTQIA+ people? 
Anti-discrimination practices and laws do not exist all over the world. There are well over 60 countries where homosexuality is criminalized, and in other places, it may not be illegal, but that doesn't mean there are any protections in place. 
In the UK, it is against the law to discriminate based on gender reassignment or sexual orientation. According to GOV.UK, people are protected from this type of discrimination at work, while seeking education, as consumers, when using public services, buying or renting property, and within private clubs. While these protections exist on paper, that doesn't mean hate crimes don't happen or people feel safe being who they are.
Sadly, financial discrimination aimed at members of the LGBTQIA+ community is more common than you think. According to Stonewall UK, 10% of LGBTQIA+ people seeking a place to rent or buy, faced discrimination based on their sexual orientation or gender identity. This type of discrimination impacts LGBTQIA+ people when going out to eat, attending sporting events, or even just walking down the street holding their partner's hand. 
LGBTQ+ discrimination frequently leads to career disadvantages and lower financial outcomes.
In the UK, employers are not required to pay attention to how many LGBTQIA+ job applicants they recruit. When LGBTQIA+ people are hired, they often receive less pay for the same work their heterosexual colleagues make. 
This isn't just a UK issue either, according to the Human Right Campaign, in 2021, non-binary, genderqueer, and genderfluid employees in the United States earned about 70 cents for every dollar the "typical" worker earned. LGBTQIA+ women earned about 87 cents for every dollar.
A survey conducted by the WNYC's Nancy podcast found that 52% of queer people deal with anxiety when it comes to finances, and 25% of them say their gender identity or sexuality has impacted their finances.
Research from the IZA Institute of Labour Economics found that gay employees are less likely than heterosexual employees to be promoted to higher-level management jobs. With a lack of career advancement, among other things, it's clear that the LGBTQIA+ community is often more financially vulnerable because of lower financial outcomes. 
In addition, LGBTQIA+ people may feel the need to avoid institutions like banks for their safety. They may lack access to financial advice and education, and debt (as a subject) isn't always something they feel comfortable discussing with friends or family either.
This year Debt Free Advice is doing more to champion Pride. We want to help make Pride a really special moment. A moment to share with all those LGBTQIA+ people who have found their way of taking pride in who they are. And, for me, a moment of connectedness with all those people and communities who are trying, in the face of socially imposed identities, to construct their own identity, their community, and their sense of pride. That's I'm delighted to welcome Drag Race UK star, Baga Chips, music and TV star, Sinitta, and Team GB Swimmer, Michael Gunning as Debt Free Advice Ambassadors as we highlight this important issue and encourage those from the LGBTQIA+ community, worried about their personal finances, to contact our free advice service.
All of our expert Advisors uphold our core values of inclusivity and openness and take part in diversity training, so we're confident you'll feel comfortable with any one of our team. You can also call our team to request a LGBTQIA+ Advisor or Ally Advisor.
If you, or anyone you know, is worried about money – we're here to help.
Not just at Pride, but all year round.