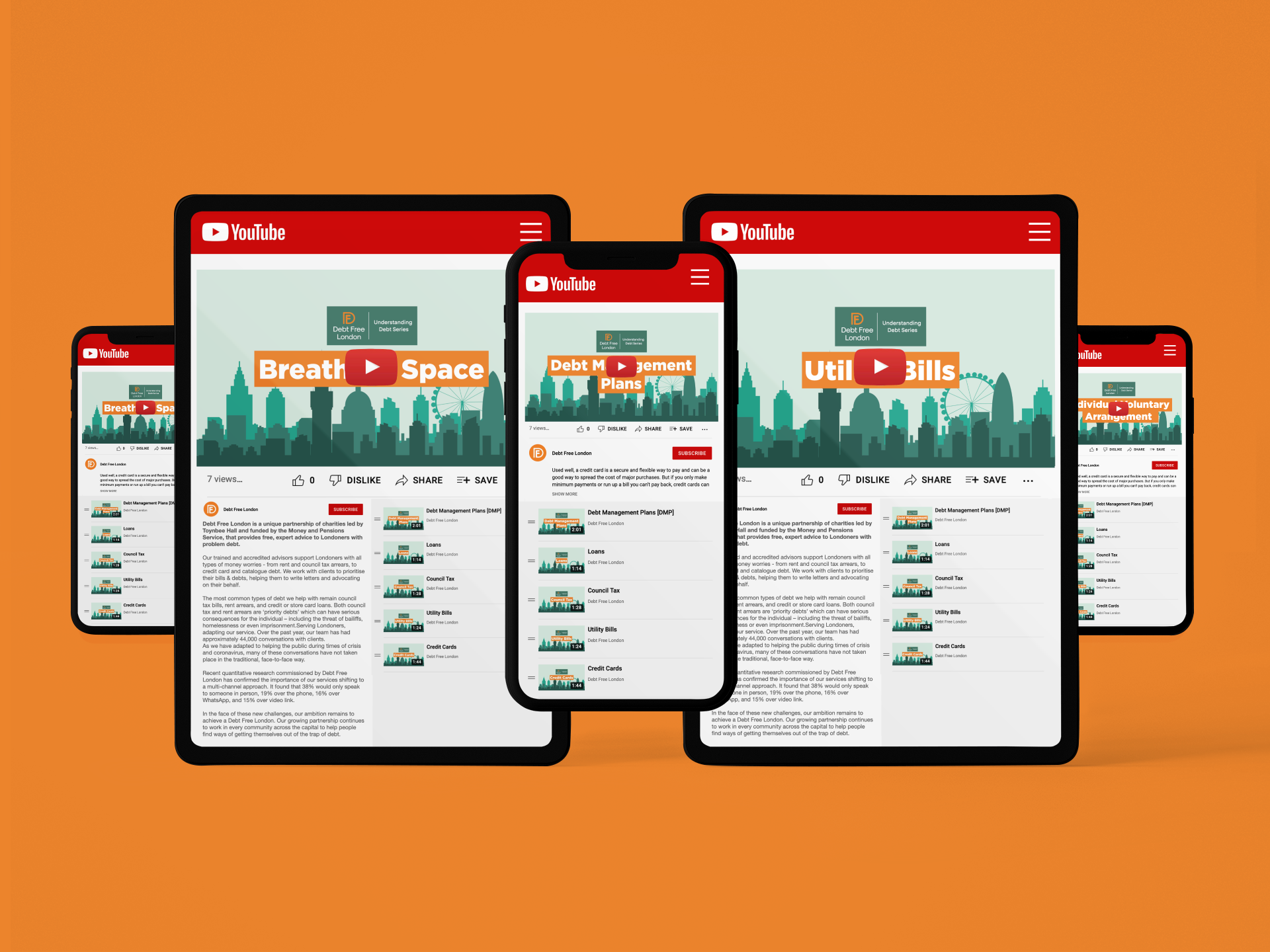 Debt Free London launches a new series of ten short videos, co-created by frontline advisors, to explain the often complex world of debt and debt solutions as the cost of living crisis hits more families than ever before.
Inflation and cost of living rises are serious concerns for a lot of us right now, with average energy bills now due to increase by £693.
This risks exacerbating what is already a difficult part of many people's finances.
In 2020/21, 13% of the debt cases we saw included debts around gas bills. So far in 2021/22 this has increased by a fraction to 14%. However, the devil is in the detail. As this year continues we've seen a gradual increase in gas debts: in September 2021 it jumped to 17%, in November 16% and in December 19%. Evidence shows we can expect this rise to continue.
Worryingly, as we finished last year, the average number of debts on new cases jumped from 3.5 in April to 4.2 in December 2021. When you consider the fact that the average number of debts for an individual was 2.5 in 2019/20, 3.5 in 2020/21 and currently this financial year is 3.8 and still rising, this is another concerning trend.
At Debt Free London we don't want anyone to suffer as a result of the rising cost of living and debt. That's why we've created a series of ten animated videos to help people better understand common types of debt and the common solutions available.
These videos were co-created by experienced frontline debt advisors with lived experience of supporting vulnerable clients with their debts.