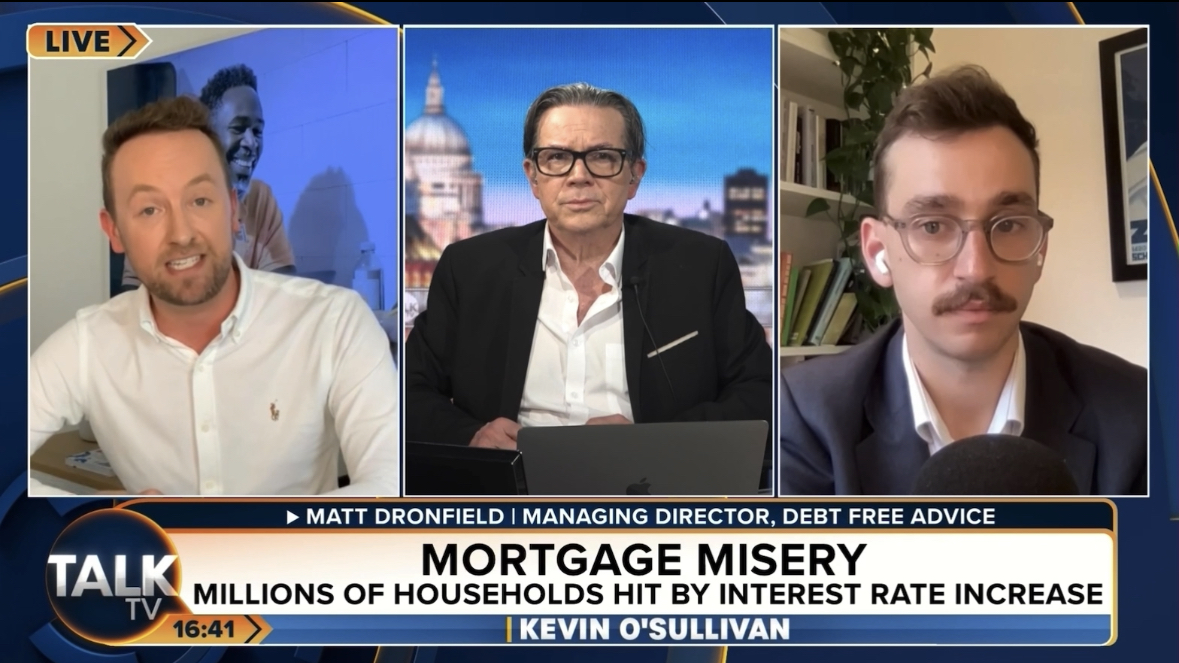 The Bank of England's twelfth interest rate hike in just over a year, from 4.25% to 4.5%, has sparked serious concerns over the financial implications for UK households. The alarming news is particularly worrisome for homeowners and renters who are already grappling with the cost of living crisis.
The impact of this rate increase will be acutely felt by homeowners. Matt Dronfield, Managing Director of Debt Free Advice, recently appeared on TalkTV to break down the figures: "Those on a typical tracker mortgage will see their monthly payments increase by approximately £24, while those on standard variable rate mortgages are looking at a probable rise of around £15 per month."
Dronfield further explained that these seemingly nominal amounts can rapidly accumulate, given the average monthly mortgage payment hovers around £733. "These interest rate rises can significantly stretch already strained household budgets," Dronfield cautioned during the TV appearance.
Renters, too, are not immune from the financial repercussions. As landlords grapple with their own increased mortgage repayments, these additional costs could conceivably lead to rent hikes, further escalating financial stress for tenants.
Addressing the wider implications of the ongoing cost of living crisis, Dronfield underscored the gravity of the situation: "Our service has seen a 65% surge in calls since the start of the year. The crisis is all too real, with individuals grappling with increasing costs, from soaring gas and electricity arrears to an increased reliance on food banks."
In light of the Bank of England's recent decision, Dronfield emphasised the urgent need for lenders to play their part. "It's time for financial institutions to step up and provide proactive support to customers facing these hardships," he implored on TalkTV.
Debt Free Advice continues to offer free, impartial advice to those anxious about the impact of interest rate rises on their personal finances. The service can be reached at 0800 808 5700, from 8am-8pm, seven days a week, or via a video chat on their website.
Watch the full interview with Matt Dronfield on TalkTV below: