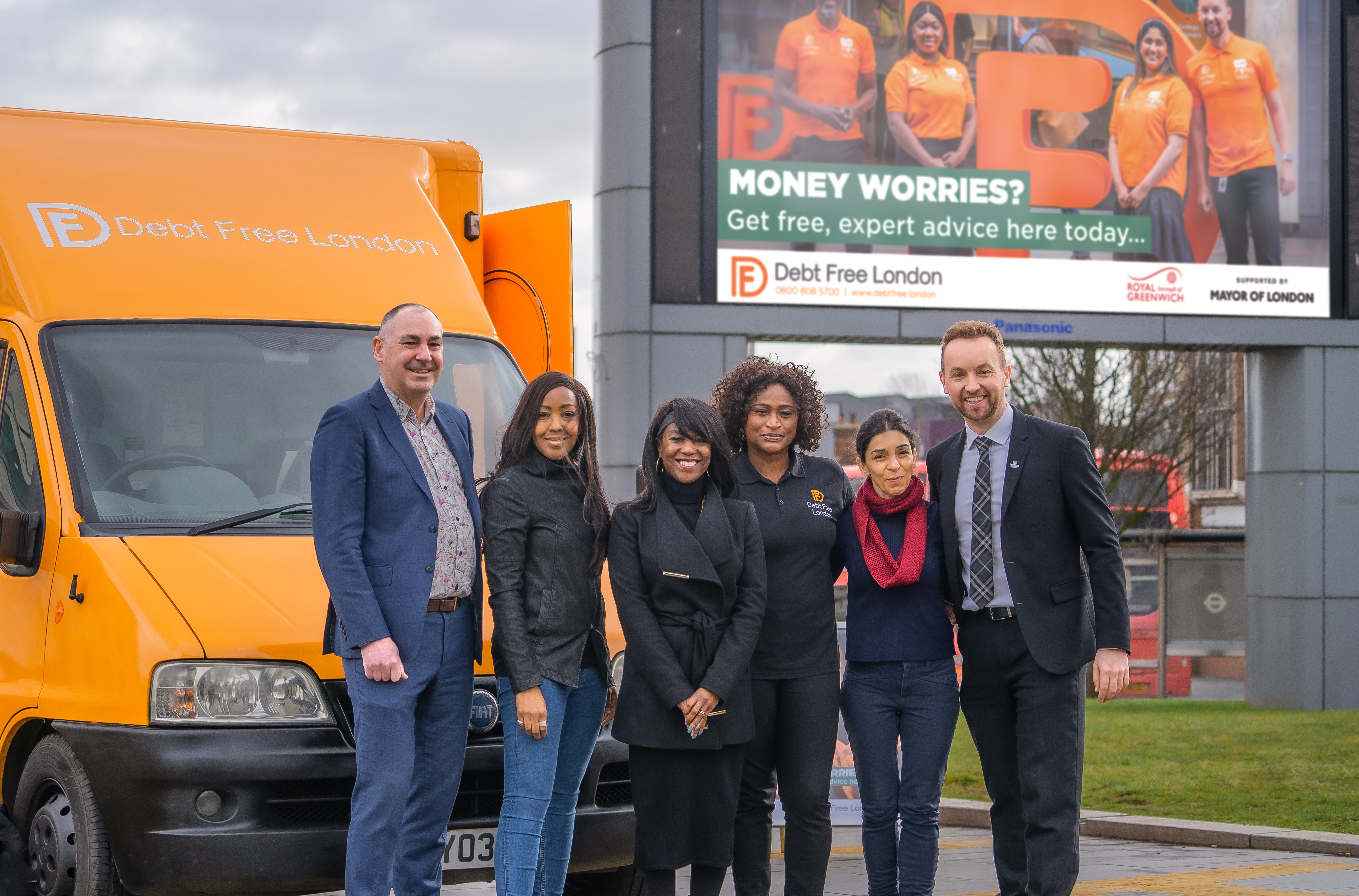 Debt Free Advice goes on tour with mobile bus 'Debt BUS-ter' to help Londoners with money worries and re-launches their 24-hour helpline to assist people with the cost-of-living crisis and post-christmas debt.

Debt Free Advice has created a mobile centre in the form of a touring bus. Having already helped over 250,000 people with free debt advice, the 'Debt BUS-ter' will tour across London, with the aim of reaching and assisting Londoners in need and will visit some of London's most deprived areas.
The 'Debt BUS-ters' tour starts on Tuesday 22nd February in General Gordon Square, Woolwich, London and culminates on Thursday 31st March with stop offs that include Sutton, Southwark and Notting Hill. Supporting the initiative is TV presenter and co-host of The Martin Lewis Money Show on ITV, Angellica Bell. The bus will serve as an in-person advice centre where Debt Free Advice's expert advisors will be on-hand to offer free, confidential, expert advice to anyone who needs assistance or help with any topic around debt.
In addition to their 'Debt BUS-ter' tour, Debt Free Advice will also be re-launching their free 24-hour helpline from Tuesday 22nd February to 22nd May to support Londoners in need. The 24-hour advice line is an extension to their regular debt line service, which is always available via phone, video call, WhatsApp message and live web chat. Debt Free Advice's first successful 24-hour advice line launched for three months in January 2021 and helped over 1,000 families within the extended times.
Their round-the-clock advisors along with their 'Debt BUS-ter' tour will ensure Debt Free Advice's services are accessible to everyone struggling with the cost-of-living crisis and debt post-Christmas. Their extended phone line hours and mobile centre come in response to the UK's debt crisis which sees 1 in 4 UK adults at financial risk* and to help those suffering with a money worry or problem debt, especially at this time of year with the reality of their December credit card bills and rising living costs.
National research highlights that prior to the pandemic only 3% of people were falling behind with credit payments. Since March 2020 one in three people (34%) have needed to use some form of debt to get by and more than one in ten people (12%) have resorted to missing a bill or debt repayment.
For more information on Debt Free Advice and the 'Debt BUS-ter' locations visit www.debtfreeadvice/bus
Call Debt Free Advice's 24-hour advice line on: 0800 808 5700