Centre details, opening times and location
Opening times

Monday: Closed
Tuesday: Closed
Wednesday: Closed
Thursday: Closed
Friday: Closed

Call the adviceline on 0300 330 1175 between 9am and 5pm, Monday to Friday.

Where we are

220 Hoe Street
London
E17 3AY
United Kingdom

How to find us
Monday: Closed
Tuesday: Closed
Wednesday: Closed
Thursday: Closed
Friday: Closed
Call the adviceline on 0300 330 1175 between 9am and 5pm, Monday to Friday.
Your advice team

Trainee Advisor
Aysha is a Trainee Debt Advisor who joined Debt Free Advice in October 2020.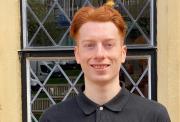 Trainee Advisor
Oliver is a Trainee Debt Advisor from Walthamstow and joined the team in October 2020. He studied History at the University of Leicester and has experience in customer service.